About Community Youth London
Founded by the inspiring entrepreneur and music producer, Corey Johnson,
CYL has helped many young people throughout London with their training courses and projects partnering with the likes of TFL, Lambeth, Southwark and Tower Hamlets College.
Find out more about CYL here
About Calcey
Calcey Technologies was founded in 2002 by Mangala Karunaratne, who brought his extensive experience of working in Silicon Valley to form a Gartner delivery capable provider for the Asia Pacific based in Sri Lanka.
With clients across Europe and the US, Calcey specialise in technology consultancy and product engineering, specialising in web and mobile apps.
They have a fantastic approach for both start ups and small businesses who require a consistent and dedicated team to build products and for established businesses who require a high calibre extension of their current development team.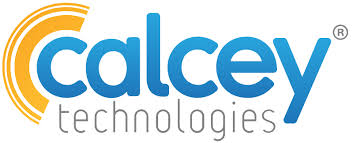 "Calcey truly do turn complex projects into enjoyable and effortless experiences.
Whilst working with the team, not only was I able to learn a lot through their consultative approach but as they were so efficient, kept me up to date on progress and they understood the project inside out, I was then able to focus on other aspects of the business and trust in their delivery.
I hope to introduce more UK and European companies to their approach so we can all develop products much more efficiently. "